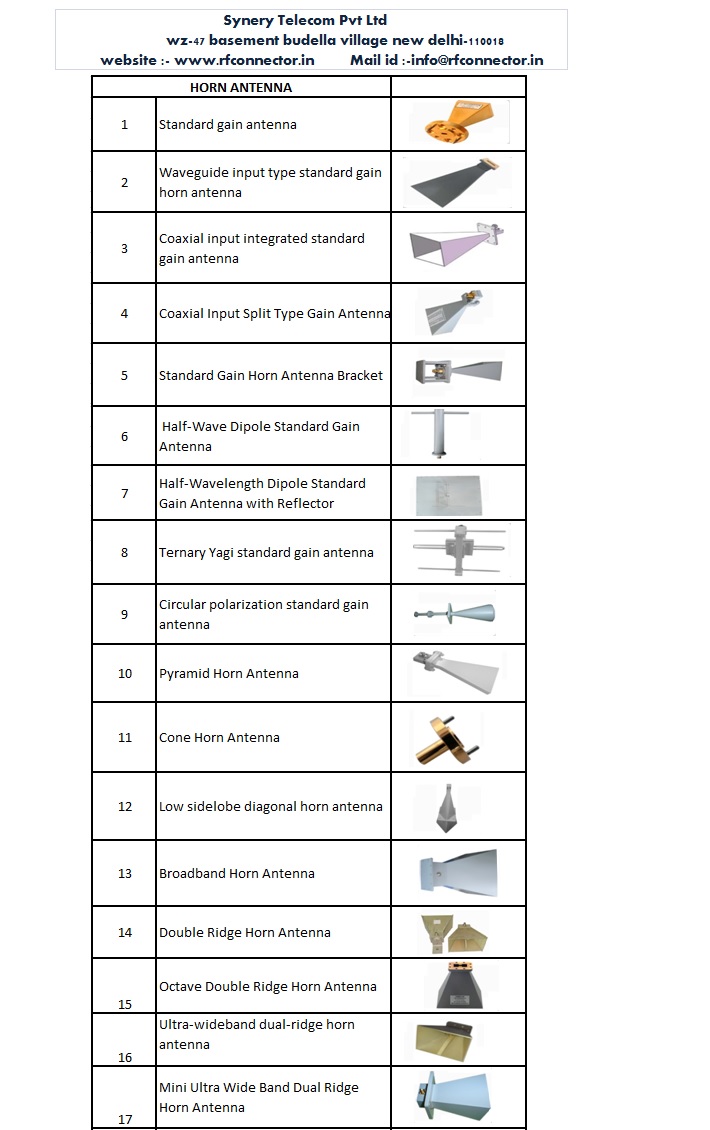 Please see attached offer for IBS PRODUCTS, We are one of the growing company in the field of manufacturing of microwave components, sales of high-end Microwave and Millimeter Wave Devices and System solutions , IBS and BTS installation material in North India. We also keep the stock of all kind of RF connectors, RF Cables and microwave components in huge qty. We r biggest stockist of rf components in india..
PLS CONFIRM IF ANY ENQ?
BR/Pradeep Agrawal
Director, Synergy Telecom P Ltd.
91 11 28533349, Mobile +91-7217885948, pradeep@rfconnector.in ; www.rfconnector.in
http://www.rfconnector.in/catalog/Microwave_components/Attenuator/synergy_price_list.pdf
https://s.docworkspace.com/d/ADYenm2495cqgcmhmrudFA?from=share
[File] SynergyTelecomPrivateLimited (1).pptx


https://www.rfconnector.in/product_showroom/ibs_product
RF Antennae: GSM Magnetic Antenna, USB Modem Antenna, Mobile Phone antenna and adapter, Patch Panel Antenna, Rubber Antenna, GPS antenna, Wi-Fi antenna
Microwave Products: Attenuators, Splitters, Combiners, Couplers, Power Dividers, Matching Transformers, High power dummy loads, DC Blocks, Multi way couplers, LPF, BPF, Duplexers, Lightning Arrestors, all infrastructure items for IBS and BTS